Posts for: February, 2016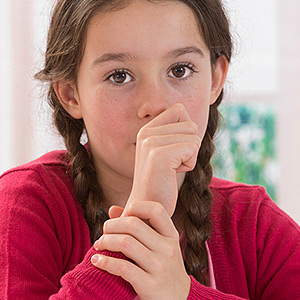 It's true — thumb sucking beyond age 4 can cause bite problems for permanent teeth. But prolonged thumb sucking is just one of a number of possible contributing factors for a bad bite (malocclusion). A dentist must identify all the factors involved when a bad bite is present — their involvement is essential for a successful treatment outcome.
A fairly benign habit for infants and toddlers, thumb sucking is related to an "infantile swallowing pattern" young children use by thrusting their tongues forward between the upper and lower teeth when they swallow. Around age 4, though, they usually transition to an adult swallowing pattern in which the tongue rests on the roof of the mouth just behind the front teeth. Thumb sucking stops for most children around the same time.
Thumb sucking beyond this age, though, can put increased pressure on incoming permanent teeth pushing them forward. This could lead to an "open bite" in which the upper and lower teeth don't meet when the jaws are closed. The tongue may also continue to thrust forward when swallowing to seal the resulting gap, which further reinforces the open bite.
Before treating the bite with braces, we must first address the thumb sucking and improper tongue placement when swallowing — if either isn't corrected the teeth could gradually revert to their previous positions after the braces come off. Besides behavioral incentives, we can also employ a thin metal appliance called a "tongue crib" placed behind the upper and lower incisors. A tongue crib discourages thumb sucking and makes it more difficult for the tongue to rest within the open bite gap when swallowing, which helps retrain it to a more normal position.
An open bite can also occur if the jaws develop with too much vertical growth. Like thumb sucking and improper tongue placement, abnormal jaw growth could ultimately cause orthodontic treatment to fail. In this case, though, surgery may be necessary to correct the jaw structure.
With all these possible variables, our first step needs to be a thorough orthodontic exam that identifies all the cause factors for your child's specific malocclusion. Knowing if and how thumb sucking may have contributed to the poor bite will help us design a treatment strategy that's successful.
If you would like more information on the causes of poor tooth position, please contact us or schedule an appointment for a consultation. You can also learn more about this topic by reading the Dear Doctor magazine article "How Thumb Sucking Affects the Bite."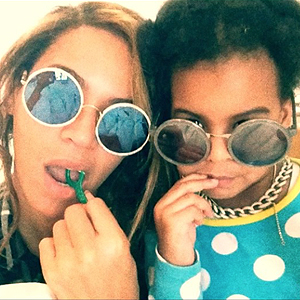 As is the case with most celebs today, Beyonce is no stranger to sharing on social media… but she really got our attention with a video she recently posted on instagram. The clip shows the superstar songstress — along with her adorable three-year old daughter Blue Ivy — flossing their teeth! In the background, a vocalist (sounding remarkably like her husband Jay-Z) repeats the phrase "flossin'…flossin'…" as mom and daughter appear to take care of their dental hygiene in time with the beat: https://instagram.com/p/073CF1vw07/?taken-by=beyonce
We're happy that this clip highlights the importance of helping kids get an early start on good oral hygiene. And, according to authorities like the American Dental Association and the American Academy of Pediatric Dentistry, age 3 is about the right time for kids to begin getting involved in the care of their own teeth.
Of course, parents should start paying attention to their kids' oral hygiene long before age three. In fact, as soon as baby's tiny teeth make their first appearance, the teeth and gums can be cleaned with a soft brush or cloth and a smear of fluoride toothpaste, about the size of a grain of rice. Around age 3, kids will develop the ability to spit out toothpaste. That's when you can increase the amount of toothpaste a little, and start explaining to them how you clean all around the teeth on the top and bottom of the mouth. Depending on your child's dexterity, age 3 might be a good time to let them have a try at brushing by themselves.
Ready to help your kids take the first steps to a lifetime of good dental checkups? Place a pea-sized dab of fluoride toothpaste on a soft-bristled brush, and gently guide them as they clean in front, in back, on all surfaces of each tooth. At first, it's a good idea to take turns brushing. That way, you can be sure they're learning the right techniques and keeping their teeth plaque-free, while making the experience challenging and fun.
Most kids will need parental supervision and help with brushing until around age 6. As they develop better hand-eye coordination and the ability to follow through with the cleaning regimen, they can be left on their own more. But even the best may need some "brushing up" on their tooth-cleaning techniques from time to time.
What about flossing? While it's an essential part of good oral hygiene, it does take a little more dexterity to do it properly. Flossing the gaps between teeth should be started when the teeth begin growing close to one another. Depending on how a child's teeth are spaced, perhaps only the back ones will need to be flossed at first. Even after they learn to brush, kids may still need help flossing — but a floss holder (like the one Beyonce is using in the clip) can make the job a lot easier.
If you would like more information about maintaining your children's oral hygiene, please contact us or schedule an appointment for a consultation. You can learn more by reading the Dear Doctor magazine articles "Top 10 Oral Health Tips For Children" and "How to Help Your Child Develop the Best Habits for Oral Health."