Posts for: July, 2016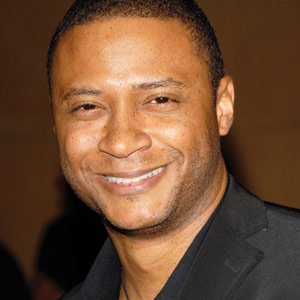 Can you have healthy teeth and still have gum disease? Absolutely! And if you don't believe us, just ask actor David Ramsey. The cast member of TV hits such as Dexter and Arrow said in a recent interview that up to the present day, he has never had a single cavity. Yet at a routine dental visit during his college years, Ramsey's dentist pointed out how easily his gums bled during the exam. This was an early sign of periodontal (gum) disease, the dentist told him.
"I learned that just because you don't have cavities, doesn't mean you don't have periodontal disease," Ramsey said.
Apparently, Ramsey had always been very conscientious about brushing his teeth but he never flossed them.
"This isn't just some strange phenomenon that exists just in my house — a lot of people who brush don't really floss," he noted.
Unfortunately, that's true — and we'd certainly like to change it. So why is flossing so important?
Oral diseases such as tooth decay and periodontal disease often start when dental plaque, a bacteria-laden film that collects on teeth, is allowed to build up. These sticky deposits can harden into a substance called tartar or calculus, which is irritating to the gums and must be removed during a professional teeth cleaning.
Brushing teeth is one way to remove soft plaque, but it is not effective at reaching bacteria or food debris between teeth. That's where flossing comes in. Floss can fit into spaces that your toothbrush never reaches. In fact, if you don't floss, you're leaving about a third to half of your tooth surfaces unclean — and, as David Ramsey found out, that's a path to periodontal disease.
Since then, however, Ramsey has become a meticulous flosser, and he proudly notes that the long-ago dental appointment "was the last we heard of any type of gum disease."
Let that be the same for you! Just remember to brush and floss, eat a good diet low in sugar, and come in to the dental office for regular professional cleanings.
If you would like more information on flossing or periodontal disease, please contact us today to schedule an appointment for a consultation. You can also learn more by reading the Dear Doctor magazine article "Understanding Gum (Periodontal) Disease."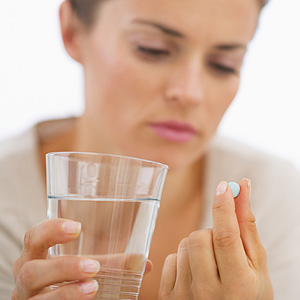 The development of antibiotic drugs is widely considered one of the greatest medical achievements of the last century. Their widespread use has turned life-threatening diseases like cholera, strep throat or bacterial meningitis into manageable, treatable ones. It's no exaggeration to say antibiotics changed the face of healthcare, including dentistry.
But this gleaming sword for fighting dangerous diseases has a double edge because our biological "enemies" can adapt to the microscopic attacks against them. This has created an ironic conundrum: as antibiotics have proliferated in both the amount and frequency used they've become less effective against ever-resistant organisms.
This unfortunate situation has been helped along by a widespread, misguided practice in the medical profession, created by a "better safe than sorry" philosophy, to use them to treat any illness. This has morphed in recent decades into using antibiotics as a preventive measure in those not even exhibiting signs of disease, which then evolved into using antibiotics as a feed additive for livestock. As a result, antibiotic drugs have made their way into the food chain to accelerate, in many people's opinion, bacterial and viral resistance.
What can we do then as "super-bugs" are on the rise, like Methicillin-Resistant Staphylococcus Aureus (MRSA) which is resistant to the most common antibiotics?
Certainly, continuing research into creating new antibiotics that address resistance is vital. But it won't be enough: we — both healthcare providers and patients — must also change our approach and attitude toward antibiotics. This means putting in place better prescription guidelines that reduce the application of antibiotics for only those conditions where it's absolutely necessary. And, we must restrict their use as a preventive measure, particularly in regard to their use in livestock feed.
This will take a change in everyone's mindset, our professional standards and guidelines, and perhaps our laws. Thankfully, many are seeing the looming danger, and change is already happening. But time is of the essence, and the future depends on it — not just for people today but also for tomorrow's generations.
If you would like more information on prudent antibiotic use, please contact us or schedule an appointment for a consultation. You can also learn more about this topic by reading the Dear Doctor magazine article "Antibiotics: Use and Abuse."