Posts for: August, 2017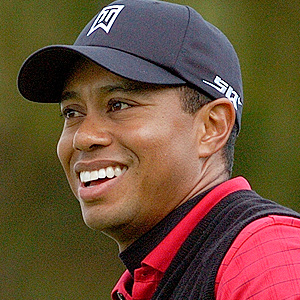 Let's say you're traveling to Italy to surprise your girlfriend, who is competing in an alpine ski race… and when you lower the scarf that's covering your face, you reveal to the assembled paparazzi that one of your front teeth is missing. What will you do about this dental dilemma?
Sound far-fetched? It recently happened to one of the most recognized figures in sports — Tiger Woods. There's still some uncertainty about exactly how this tooth was taken out: Was it a collision with a cameraman, as Woods' agent reported… or did Woods already have some problems with the tooth, as others have speculated? We still don't know for sure, but the big question is: What happens next?
Fortunately, contemporary dentistry offers several good solutions for the problem of missing teeth. Which one is best? It depends on each individual's particular situation.
Let's say that the visible part of the tooth (the crown) has been damaged by a dental trauma (such as a collision or a blow to the face), but the tooth still has healthy roots. In this case, it's often possible to keep the roots and replace the tooth above the gum line with a crown restoration (also called a cap). Crowns are generally made to order in a dental lab, and are placed on a prepared tooth in a procedure that requires two office visits: one to prepare the tooth for restoration and to make a model of the mouth and the second to place the custom-manufactured crown and complete the restoration. However, in some cases, crowns can be made on special machinery right in the dental office, and placed during the same visit.
But what happens if the root isn't viable — for example, if the tooth is deeply fractured, or completely knocked out and unable to be successfully re-implanted?
In that case, a dental implant is probably the best option for tooth replacement. An implant consists of a screw-like post of titanium metal that is inserted into the jawbone during a minor surgical procedure. Titanium has a unique property: It can fuse with living bone tissue, allowing it to act as a secure anchor for the replacement tooth system. The crown of the implant is similar to the one mentioned above, except that it's made to attach to the titanium implant instead of the natural tooth.
Dental implants look, function and "feel" just like natural teeth — and with proper care, they can last a lifetime. Although they may be initially expensive, their quality and longevity makes them a good value over the long term. A less-costly alternative is traditional bridgework — but this method requires some dental work on the adjacent, healthy teeth; plus, it isn't expected to last as long as an implant, and it may make the teeth more prone to problems down the road.
What will the acclaimed golfer do? No doubt Tiger's dentist will help him make the right tooth-replacement decision.
If you have a gap in your grin — whatever the cause — contact us or schedule an appointment for a consultation, and find out which tooth-replacement system is right for you. You can learn more in the Dear Doctor magazine articles "Dental Implant Surgery" and "Crowns & Bridgework."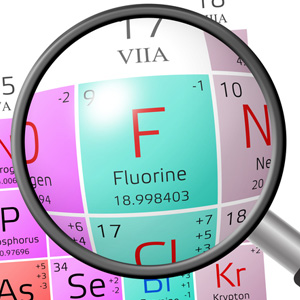 In the early 1900s, a Colorado dentist noticed his patients had fewer cavities than the norm. He soon found the cause: naturally occurring fluoride in their drinking water. That discovery led to what is now heralded as one of the most important public health measures of the last century — the use of fluoride to prevent tooth decay.
While you're most likely familiar with fluoride toothpaste and other fluoridated hygiene products, there are other sources of this chemical you should know about — especially if you're trying to manage your family's fluoride intake. Here are 3 of these common sources for fluoride.
Fluoridated drinking water. Roughly three-quarters of U.S. water utilities add fluoride to their drinking water supply under regulations governed by the Environmental Protection Agency. The federal government currently recommends 0.7 milligrams of fluoride per liter of water as the optimum balance of maximum protection from tooth decay and minimal risk of a type of tooth staining called dental fluorosis. You can contact your local water service to find out if they add fluoride and how much.
Processed and natural foods. Many processed food manufacturers use fluoridated water in their processes. Although not always indicated on the packaging, there are often traces of fluoride in cereals, canned soups, fruit juices or soda. Many varieties of seafood naturally contain high levels of fluoride and infant formula reconstituted with fluoridated water can exceed the level of fluoride in breast or cow's milk. Beer and wine drinkers may also consume significant levels of fluoride with their favorite adult beverage, particularly Zinfandel, Chardonnay or Cabernet Sauvignon wines.
Clinical prevention measures. As part of a child's regular dental treatment, dentists may apply topical fluoride to developing teeth, especially for children deemed at high risk for tooth decay. This additional fluoride can be applied in various forms including rinses, gels or varnishes. The additional fluoride helps strengthen a child's developing enamel and tooth roots.
How much fluoride your family ingests depends on a number of factors like your drinking water, food purchases and dental hygiene products and procedures. If you have any concerns about how much fluoride you're encountering in your daily life, please be sure and discuss them with your dentist.
If you would like more information on fluoride's benefits for dental health, please contact us or schedule an appointment for a consultation. You can also learn more about this topic by reading the Dear Doctor magazine article "Fluoride & Fluoridation in Dentistry."